Why pay expensive travel charges for out-of-town service providers?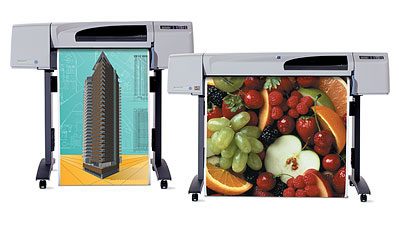 Active Imaging Services can service your HP DesignJet printer locally, at very competitive rates. We service and sell a variety of HP DesignJet models and carry supplies for most models as well. The majority of repairs can be done on-site at your location. Just give us a call to see how we can meet your HP DesignJet needs.
Durability and true-to-life image quality
HP's Large Format printers deliver exceptional quality, with superior color consistency that's fade resistant. These products are reliable, designed for ease-of-use and require minimal intervention during operation.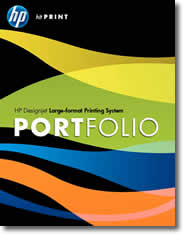 HP DesignJet Large-format Printing System Portfolio
The HP DesignJet Large-format Printing System Portfolio includes information on customer needs and HP application solutions, environmental information, as well as specific model information and a guide to help you choose the model that's right for your specific application.

View the Portfolio
---
One or more documents on this page are provided in Adobe Acrobat (PDF) format. If you don't currently have it, you can easily download and install the FREE Acrobat Reader here.